Sold
Out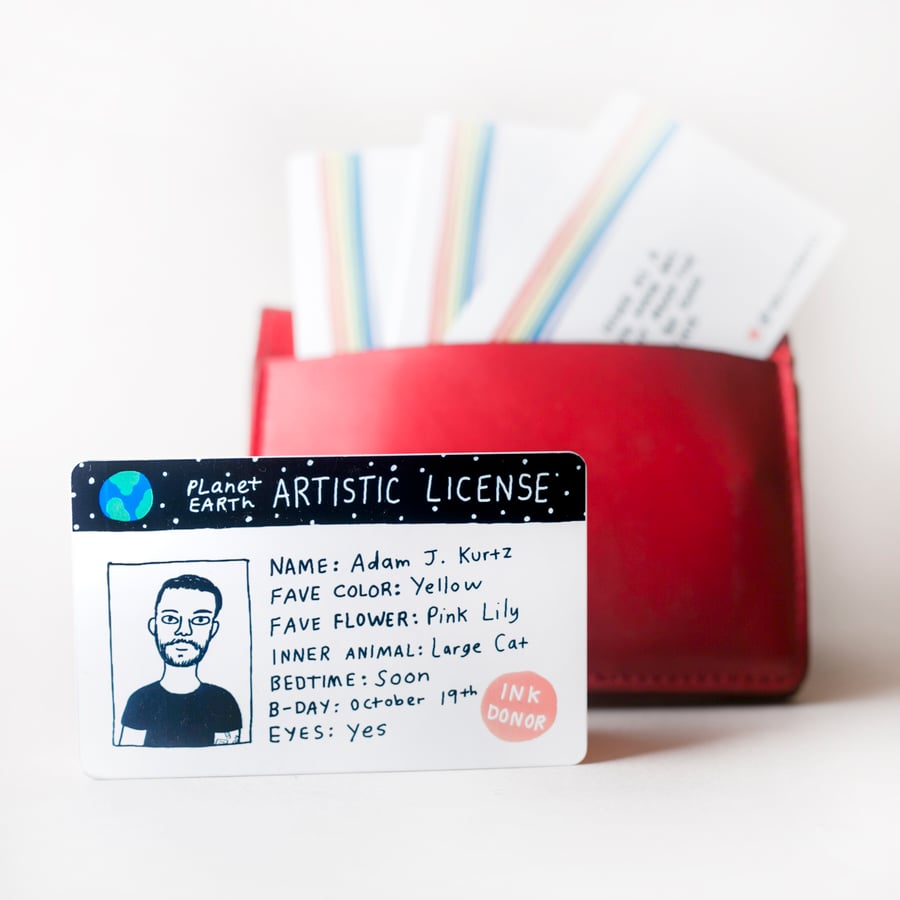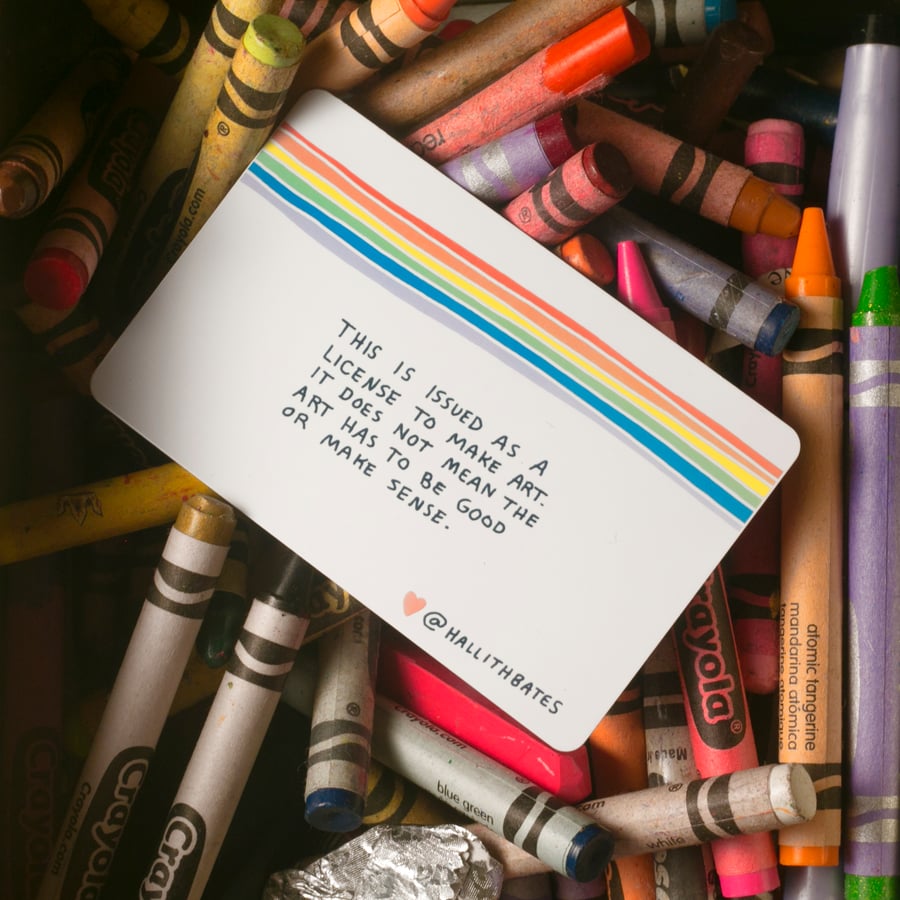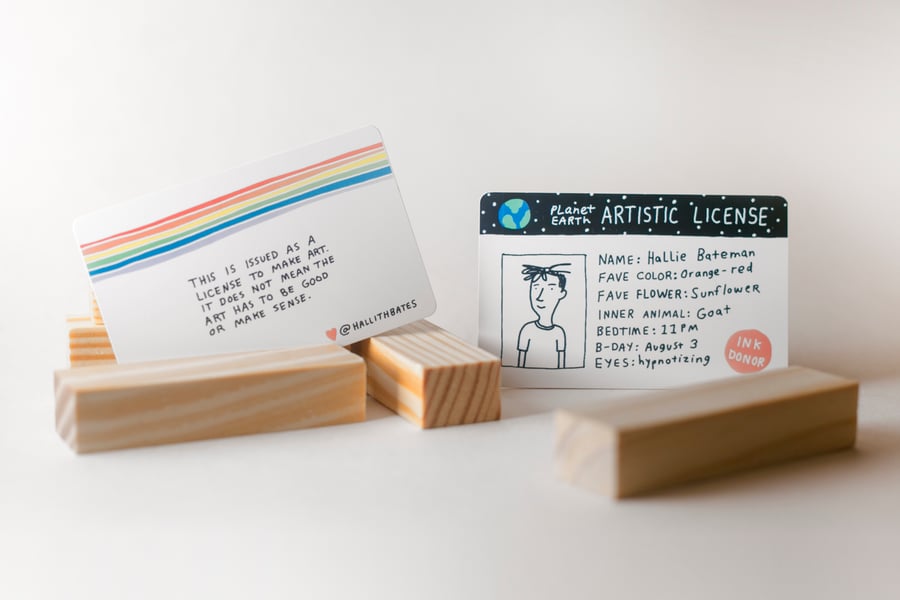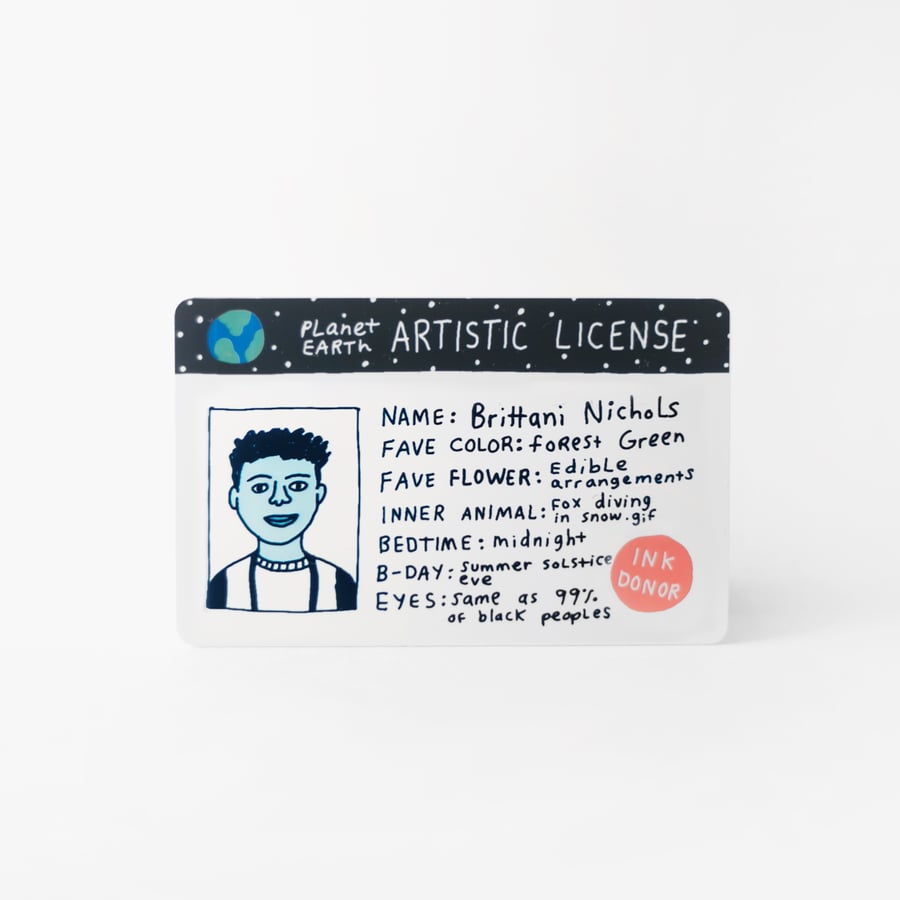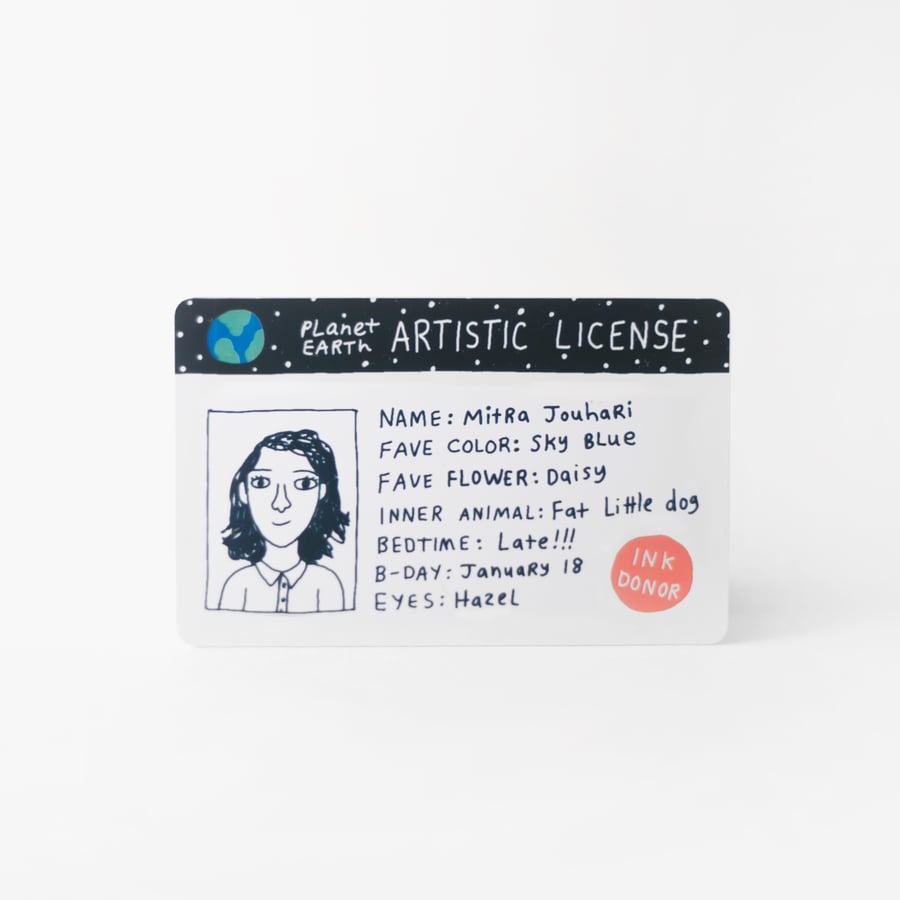 Artistic license - August pre-order
$

50.00
What gives you the right?! This license does.
Banish self-doubt with true artistic license - something you can actually pull out of your wallet and show your family when they ask you what you're doing with your life. Each card includes your answers to the 7 official questions and a custom portrait.
Orders ship by the end of August 2020.
IMPORTANT: After your order is placed, click here to submit the information for your license and a photo from which I can draw your portrait.